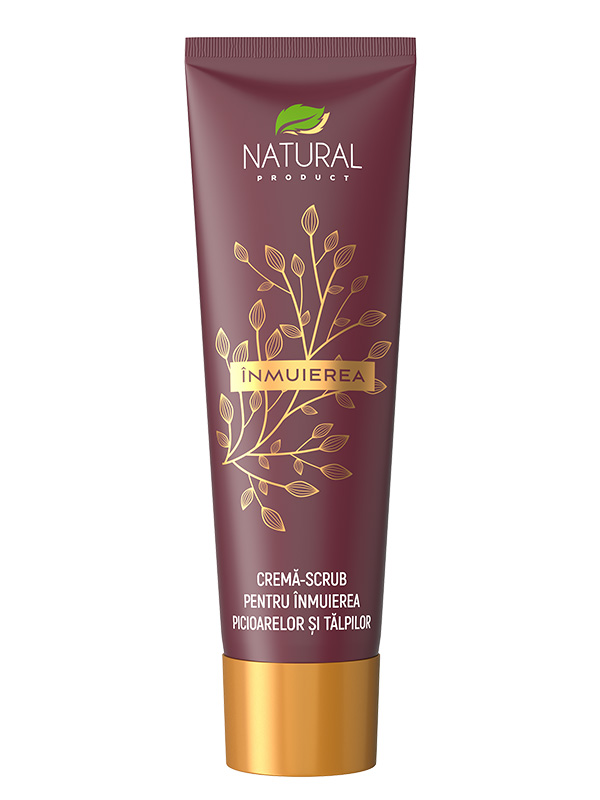 Cream
Soothing scrub cream for feet and heels
The foot scrub cream provides a powerful effective action, actively penetrating into the layers of the epidermis and exfoliating dead skin cells, saturating the skin with moisture and retaining it, maintaining the water balance of the skin, thus helping to restore its health. The scrub cream gently cleanses the skin of old cells, polishes it, makes it smoother and more elastic, stimulates blood circulation, reducing the effect of external factors. The skin begins soft and supple in an instant.
Suitable for people of all ages
Recommended for all skin types, especially sensitive skin
Why it is worth choosing the creams from the "Natural Product" company?
The ECCO® creams from the 'NATURAL PRODUCT' company have been developed in a laboratory of the European Union. We are confident in the quality and effectiveness of our cosmetics, as well as the quality and effectiveness of the active ingredients that we choose.
All perfume compositions and oils used in ECCO® products of the 'Natural Product' company are natural and free of allergens, toxins and carcinogens.
PRODUCTS OF THE «Natural Product» COMPANY
Product categories
CONTACT US
For purchase and cooperation, contact the manager
WORKING HOURS
Monday-Friday: 8:30–17:30