PRODUCTS OF THE «NATURAL PRODUCT» COMPANY
Exclusively natural ingredients
Eau de parfum
Fragrant accords in harmony with nature!
Perfumed body and hair sprays from ECCO brand envelop the skin and hair in a haze of elegant and sophisticated aroma. The line presents several enchanting scents that leave a seductive, enchanting aura around. A woman with a pronounced charm and genuine elegance and a completely young, gentle person will be able to find the right scent for themselves, which will become an ideal companion, both on weekdays and at closed night parties or on an exciting, driving journey.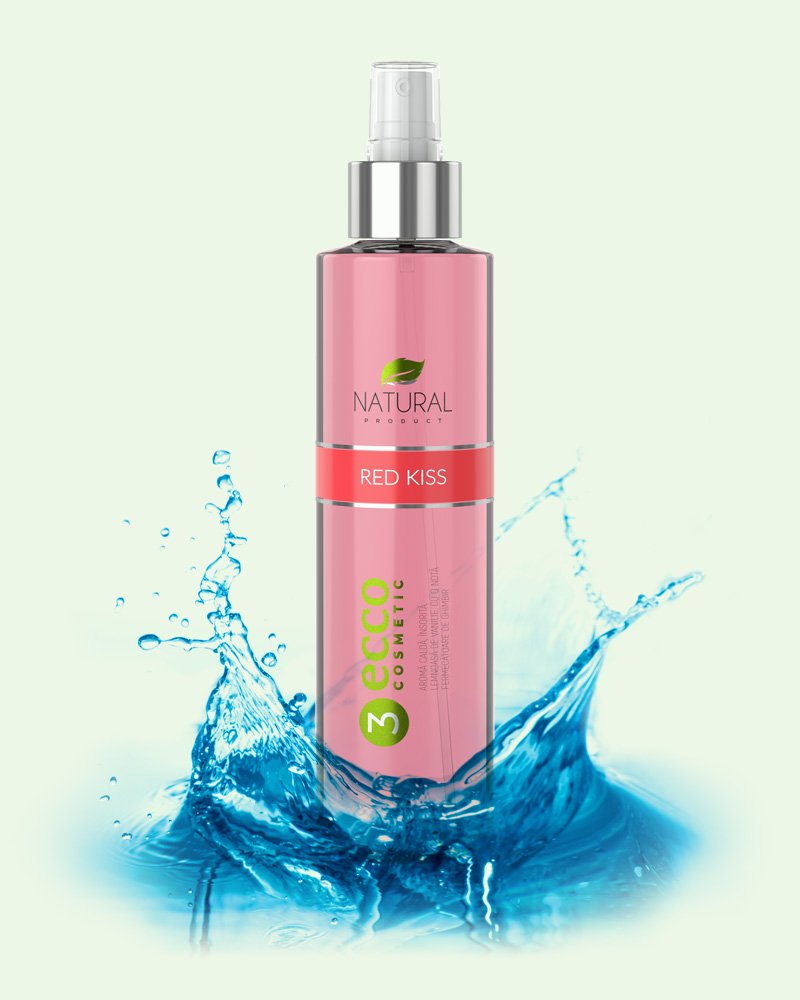 Skin Expert
Individual features and tasks!
The Skin Expert product line includes: cleansing lotions and tonics, perfumed body lotions for women and perfumed aftershave lotions for men. Its 100% organic composition provides: cleansing, toning and moisturizing. Antioxidants in the composition of the products will help fight the negative effects of the environment and delay skin aging. All tonics and lotions complete the cleansing process, but almost each of them has individual features and tasks: soothe, refresh, soften, etc. Each product of the Skin Expert line is suitable for daily use.
ECCO® CREAMS
Beauty that makes dreams come true!
The production of cosmetics and perfumes is based exclusively on natural raw materials – grape oil from the vineyards in Tvardita.
The ECCO® creams are a unique French perfume composition that combines natural raw materials and a delicate cosmetic bouquet.
«Natural Product», together with French scientists from a European laboratory, developed unique design creams that have no analogues in the world. Cosmetics based on innovative methods, modern technologies and natural ingredients at an affordable price.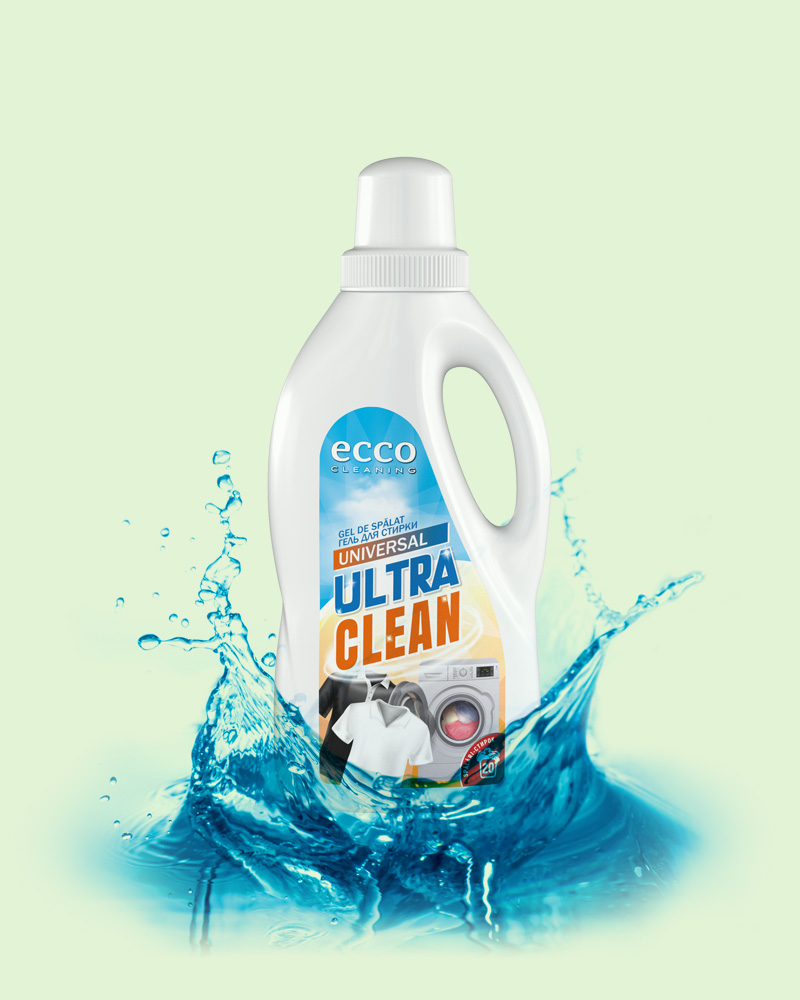 Washing gel ULTRA CLEAN®
Clean and pleasant aroma of clothes!
ULTRA CLEAN Washing Gel is everything you need for an impeccable clean laundry. The unique combination of active ingredients and natural components guarantees highly effective cleaning.
Designed for washing white, colored and very dirty clothes, as well as for hand washing and automatic washing machine.
Thanks to its innovative formula and composition, ULTRA CLEAN gel is gentle with fabric, maintains color and does not leave streaks.
ECCO® LIQUID SOAP
Recommended to everyone, without exception!
The ECCO® Liquid Soap
of the "Natural Product" company is free of toxic, allergic and irritating effects. The soap has a unique balanced composition and is made from high-quality natural raw materials. The liquid soap is suitable for the whole family and has excellent cleaning properties. It tones up and does not dry the skin. The soap with natural ingredients makes the skin of the hands smooth and velvety, and the effect of emollients is aimed at restoring and maintaining the protective functions of the skin.
The liquid soap is used for hand skin care and is suitable for everyday use and removal of different impurities.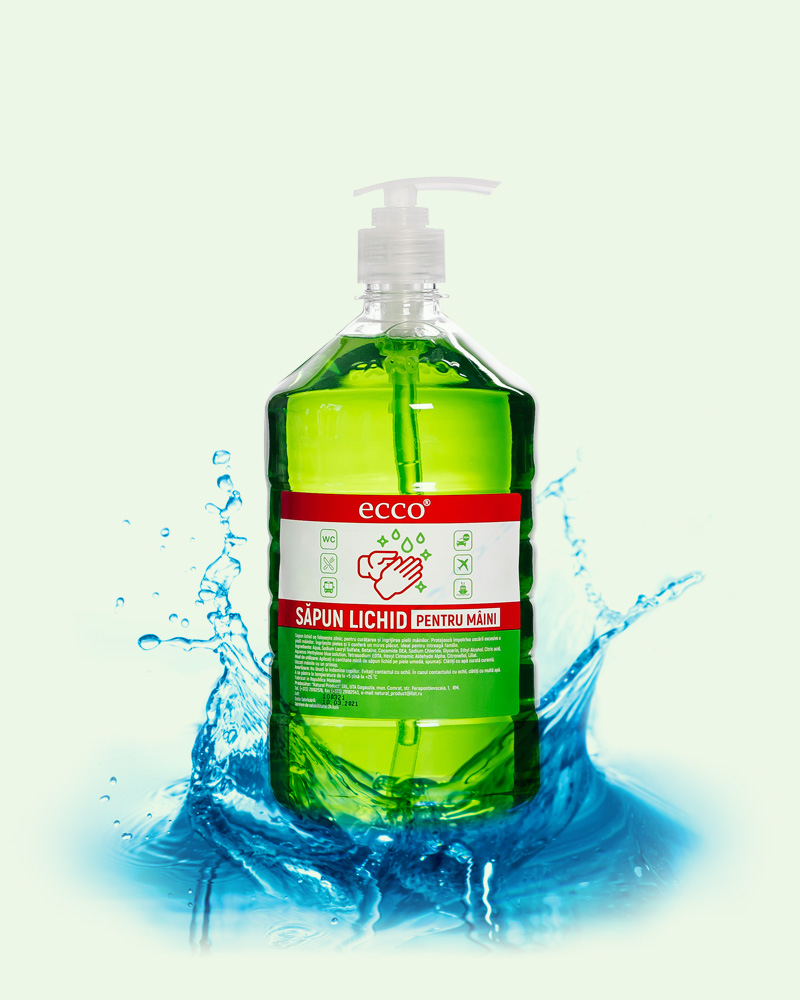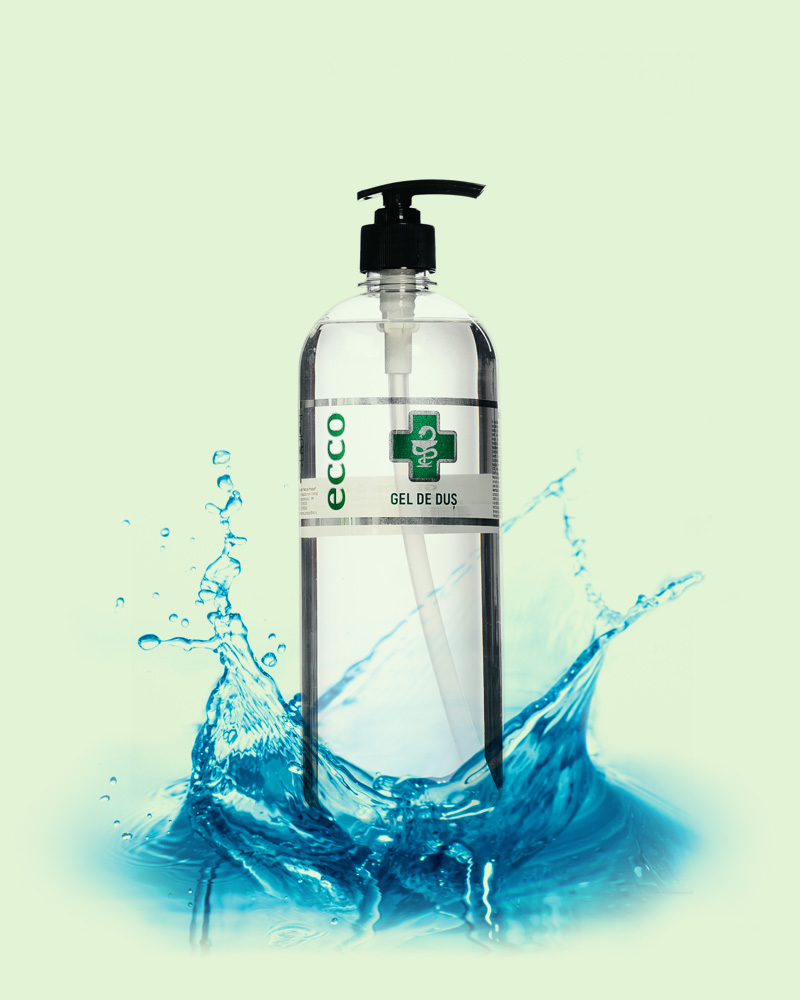 ECCO® SHOWER GEL
It gives the feeling of cleanliness and care!
The
ECCO® shower gel
gently cleanses and soothes the skin without disturbing its natural balance. Making the skin soft, delicate and velvety, it effectively prevents aging and fading. It stimulates cell regeneration, providing a tonic and protective effect. The formula of this product maintains an optimal level of skin hydration and nourishes its upper layers with natural ingredients. The thick foam, gently caring, restores your skin, gives the feeling of cleanliness and care, emphasizing its natural beauty. The shower gel is suitable for everyday use.
The ECCO® shower gel has antibacterial properties and is recommended for people with skin and allergic diseases.
ECCO® HAIR SHAMPOO
Gives volume, natural shine and shine!
The
ECCO® Hair Shampoo
Shampoo is designed for all hair types and is suitable for everyday use. It returns natural shine to curls, and adds volume. The shampoo repairs damaged hair by strengthening strands from roots to ends. The unique formula of the shampoo makes hair soft, elastic, smooth and shining.
The ECCO® Hair Shampoo is recommended for people suffering from skin and allergic diseases and is effective for hair restoration after viral and bacterial infections.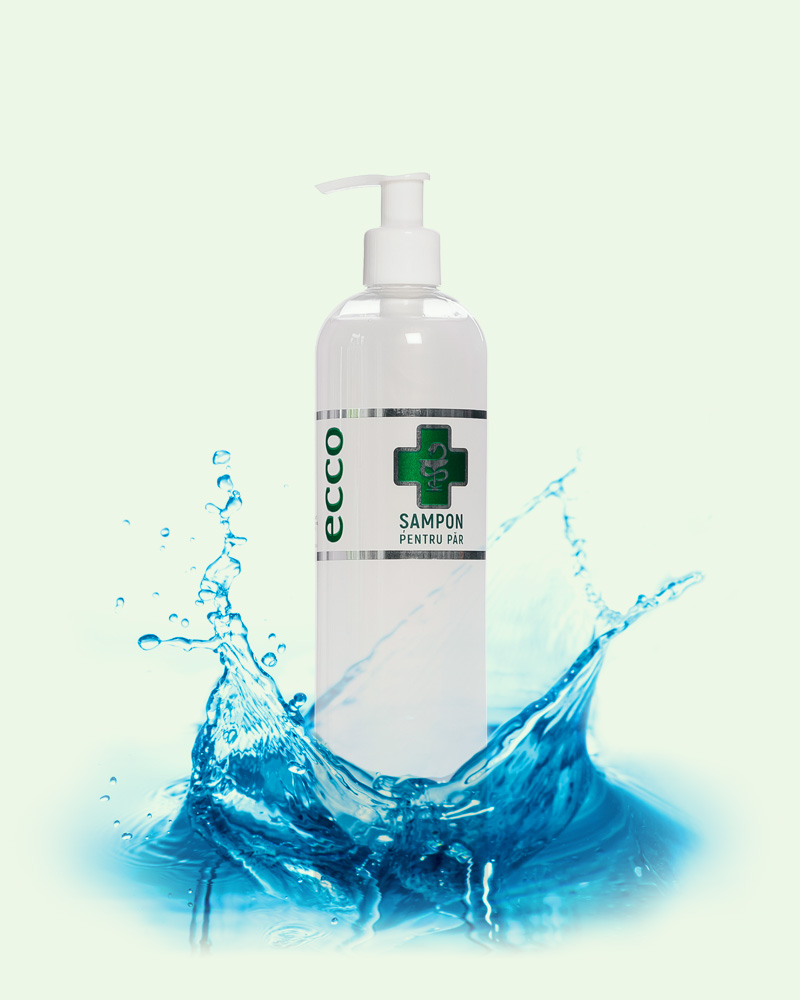 LINE OF «Natural Product» COSMETICS AND PERFUMES
How We Create

Line of cosmetics and perfumes
an impeccable combination of French original components, modern European technologies and originality, and the spirit of the Bulgarians.

Development
"Natural Product" has been working to improve its cosmetic line, constantly improving formulations, updating the packaging, using more and more new technologies.
Naturalness
The main idea of any series of cosmetics created by "Natural Product" specialists is the naturalness, quality and benefits of each product.

Uniqueness
The unique equipment enables creating the finest emulsions: the finer the "drops", the better they penetrate the skin, achieving the maximum effect.

Superiority
In the rapidly changing world around us, we try not only to keep up with the time, but also to be one step ahead, carefully preserving folk recipes and traditions.
CONTACT US
For purchase and cooperation, contact the manager
WORKING HOURS
Monday-Friday: 8:30–17:30