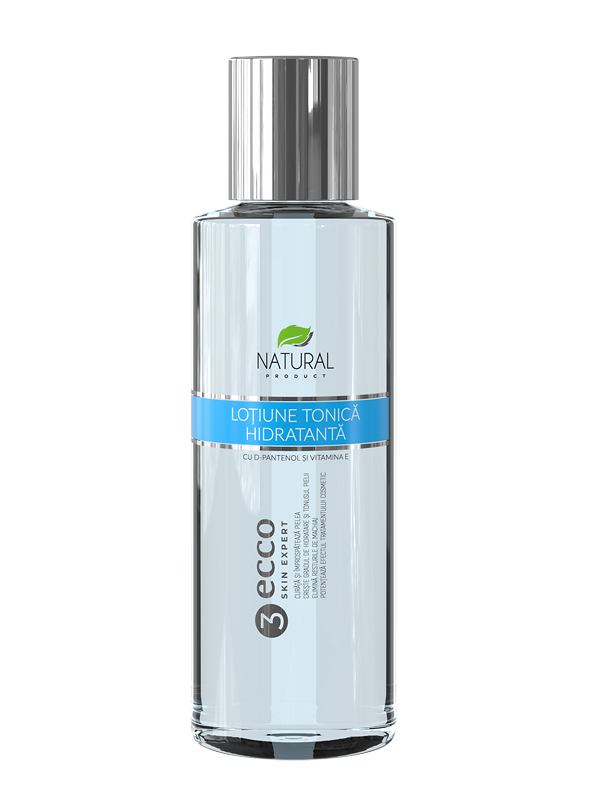 Skin Expert
MOISTURIZING TONIC LOTION
with D-Panthenol and Vitamin E
Moisturizing face toner gently removes makeup, impurities and cleansers. It softens, refreshes and tones the skin, preparing it for the application of the cream. Vitamin E in its composition helps to slow down the aging process of the skin, strengthens the walls of blood vessels, and improves blood microcirculation. D-Panthenol promotes skin regeneration, stimulates epithelialisation and exhibits an anti-inflammatory effect. The toner normalizes the work of the sebaceous glands, tightens the pores. It restores the pH-balance of the skin. It gives a feeling of freshness.
Indicated for people of all age groups
Recommended for all skin types, especially dry and sensitive skin
Why choose SKIN EXPERT from «Natural Product»?
The SKIN EXPERT product line includes: cleansing lotions and tonics, perfumed body lotions for women and perfumed aftershave lotions for men. Its 100% organic composition provides: cleansing, toning and moisturizing. Antioxidants in the composition of the products will help fight the negative effects of the environment and delay skin aging. All tonics and lotions complete the cleansing process, but almost each of them has individual features and tasks: soothe, refresh, soften, etc. Each product of the SKIN EXPERT line is suitable for daily use.
PRODUCTS OF THE «Natural Product» COMPANY
Product categories
CONTACT US
For purchase and cooperation, contact the manager
WORKING HOURS
Monday-Friday: 8:30–17:30